8 Things That Happen When It's Finally Winter in DFW
RachelMiller, NewsCastic
With Christmas being less than a week away, and the first day of winter near, it's safe to say the Metroplex is finally starting to feel a lot like winter. 

There are often times when DFW doesn't quite feel like winter, though, but winter does officially hit, it certainly feels like Jack Frost is nipping at your nose.
Here are a few things we all most likely can relate to when winter finally decides to show up in DFW.
School Cancellations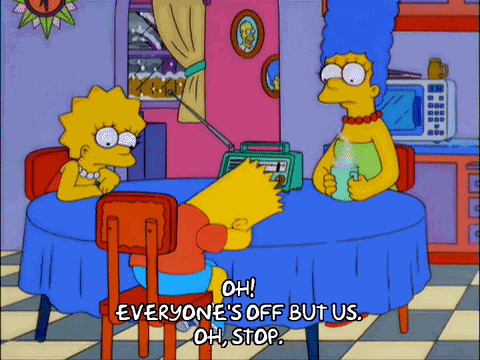 There's no greater feeling for a kid (and faculty and staff members) than to wake up and realize your school district has closed due to inclement weather. 
Ice, Ice, Baby
In DFW, we rarely see snow, but we do however see ice. Ice, everywhere! When the weatherman predicts a chance of ice sticking to the ground, everything near and far closes up shop.
Cabin Fever
When there's entirely too much ice on the road and you're stuck inside, you'll most likely develop cabin fever.
Detours Galore
When the weather gets bad in DFW, your best bet is to avoid some of the major highways at all costs. You may have to detour your route, but that's better than being stuck on the highways for hours.
Get Excited After Seeing a Snowflake
As stated earlier, snow in DFW is a rarity. If we see one little droplet of a snowflake, we tend to get overly excited and make visions of building a snowman or have a snowball fight.
Two Seasons in One Day
Is it summer or winter?
You never know what kind of weather you may get in DFW. One minute you're wearing shorts and a windbreaker, and later that day you may have to put on your big coats and stocking caps. The temperature here can go from 70 to 20 degrees within a blink of an eye.
Stock Up at the Grocery Store
When winter finally hits our neck of the woods, you have you make sure your refrigerator and pantry is stocked with all of the essentials. No one wants to get out in the brutally cold weather just because you forget that one thing at the grocery store to complete your meal/craving.
Tell Your Boss You're Not Coming
Let's face it, sometimes you just won't make it into work due to the weather. Many DFW residents travel great lengths in order to get to work. The roads may be horrible where you stay, but perfectly fine near your job. That still doesn't mean you should take that risk.
If you have a job that chooses not to close during inclement weather, simply tell your boss you won't make it into work that day. Your safety should always come first.